Create a safe-room in your business or your home by installing impenetrable vault door. INKAS® Safes offer solid vaults for commercial properties or special modular vault doors for residential houses.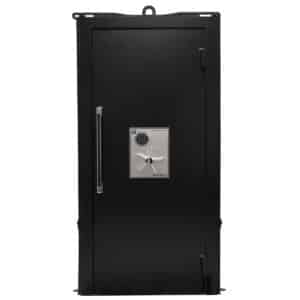 High security bank grade vault door. Available for commercial and residential use. All vault doors feature an emergency 1-handed escape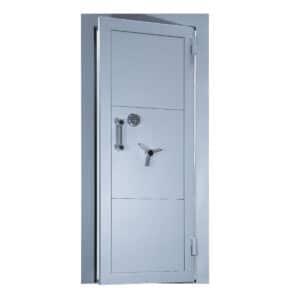 Build a bank-grade vault room to protect your household, with a home vault door that installs directly in the cold
What are Vault doors?
Unlike a safe that can be an individual structure, a vault is installed into the building. The main difference is that you can move the safe, but you can't move the vault. A vault is a safe room with enhanced security features such as a steel door and armored walls.
What are Vaults used for?
The vault has armored walls and a steel door to ensure maximum safety for the contents. The valuables are protected against theft, fire, flood, and other possible dangers. For example, bank vaults store important documentation, money, collectibles, luxury goods, and other valuables.
Can a vault room be built inside a house?
Yes, you can create a safe room in your home. INKAS® Safes have built a modular vault door that can be fitted in your house space (usually the cold room at the basement) to make a safe room for various purposes. For example, you can turn it into a gun room and have your firearms safe and secure.
Do I need a permit to build a vault in my house?
Obtaining a proper permit for any type of construction is required. Make sure to get in touch with your local municipality to find out more if the safe room complies with the building codes.