Bank-grade safes for your home & business
SAFES BUILT FOR REAL SECURITY
Unlike safes from big box stores, INKAS® Safes keep your valuables in place and offer true protection from theft, fire, and flood. They are engineered for security and rigorously tested to ensure they can't be pried, unscrewed, drilled or cut open. Our smart locking systems ensure that the lock can't be manipulated or tricked in order to prevent tampering. Additionally, INKAS® Safes are so heavy that they cannot be carried out of your building. Once installed, INKAS® Safes cannot be broken into or removed from your premises – ensuring the highest level of security for your irreplaceable valuables.
THE GOLD STANDARD IN SAFE MANUFACTURING
Renowned for their toughness and durability, INKAS® safes have undergone stringent third-party testing and are certified to the highest industry standards to ensure protection against theft, fire, and flood.
Our industry-leading safes are:
Proven to withstand extreme heat, at levels that exceed industry standards for fire-resistance
Rigorously tested to ensure our proprietary composite materials can successfully withstand prying, drilling, punching, and other brute force attempts
Expertly tested to ensure that all locks and hinges are tamper-proof
PROTECTION YOU CAN TRUST
Not all safes are made equally. Typical store-bought safes give you a false sense of security, and do not provide an adequate level of protection. INKAS® Safes offers the standard in protection to outlast disaster and secure your valuables in any circumstance. INKAS® Safes stands behind our products to guarantee protection, and our safes are covered by our workmanship warranty.
Featured Products
Let us help you choose the safe that's right for you.
FREQUENTLY ASKED QUESTIONS
Are INKAS® Safes certified, if so, how can I check?
Most INKAS® Safes carry a UL-certification. The certification number can be found on the certificate that arrives with the safe.
What are the the different types of safes?
There are various types of safes, depending on their use and end goal. There are safes for home, office or commercial use. Based on your needs, safes come in different sizes, material thickness, finishes, technical specifications, and more. To learn more about different types of safes, check the INKAS® Safes product pages or speak with one of our sales representatives.
Should I get a Combination Dial or an Electronic Lock?
Both of the locks are equally secure. The choice is up to you as there are pros and cons for both options. The manual combination lock is typically less expensive, never needs to be replaced, is silent, but has an unlimited number of attempts so you will not be locked out if you forget the combination. However, it takes more time to open, especially when there is poor lighting and it may be hard to read the mark. You would have to remember the pattern and direction of the combination.
With electronic locks, the procedure of opening the safe is much easier, as you simply press the sequence combination. In the end, you just have to close the door and the safe will lock automatically. Many electronic locks have lock-out features when the combination is entered incorrectly several times which can be beneficial depending on your specific case. Also, you will have to replace the battery of the digital lock from time to time and occasionally change the combinations as the buttons of the keypad wear out over time.
News and Updates
Latest news, industry insights, and product updates for our high-security safes and vaults.
Hear What Our Customers Have to Say
Discover why our clients love our products and services!
The experience with the Inkas team was excellent. They found me what I needed and delivered it with exceeding my expectations. My insurance was even willing to increase the max value of the contents based on the quality of the safe. Thank you to Bruno for helping me with their products.
Leonard Isayev
I am truly amazed at the exceptional quality of INKAS Safes! From the moment I received it, I could tell that it was built with precision and care. The robust build and advanced security features offer a level of protection that gives me immense peace of mind. I can rest easy knowing that my most valuable possessions are safeguarded. The customer service experience was also outstanding, with the INKAS team guiding me through the selection process and ensuring I made the right choice. Highly recommended for anyone seeking a reliable and top-tier safe!
Ethan Lawson
INKAS has truly delivered a game-changer in the world of safes. This safe is an epitome of strength and style, offering unparalleled security without compromising on aesthetics. The solid build instills confidence that my valuables are protected from any potential threats. The sophisticated locking system adds an extra layer of assurance, and I appreciate the attention to detail in its design. My experience with Inkas Safes has been nothing short of exceptional. Their knowledgeable team patiently walked me through the features and options, guiding me to select the perfect safe for my needs. If you value security and elegance, INAKS is the way to go!
Alejandro Morales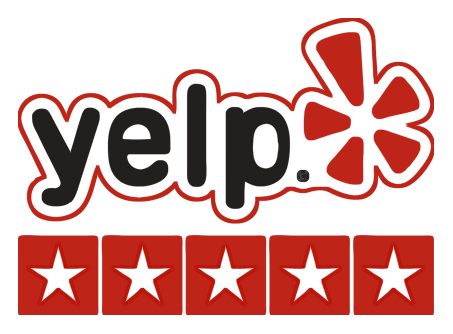 If security is your priority, look no further! The durability and advanced locking system of this safe make it the ideal choice for safeguarding valuables. I'm beyond satisfied with my purchase!
Ava Mitchell
I can't express enough how impressed I am with the safe I purchased from INKAS. The moment it arrived, I was struck by its elegance and how seamlessly it blends with my home décor. Beyond its stunning appearance, the safe's performance is outstanding. I am reassured by the strong build quality and advanced locking system that my valuable items are in safe hands. The customer service I received from INKAS was equally exceptional. They took the time to understand my requirements and recommended the ideal safe for my needs. I'm thrilled with my purchase and will undoubtedly be returning to INKAS for any future security needs. An absolute top-tier choice!
Jessica Martinez