Get Expert Advice
Our unwavering drive to be at the forefront of innovation and solve the complex security challenges of tomorrow, has established INKAS® Safe Manufacturing as a leading manufacturer of high-security safes and vaults. With extensive experience in engineering high-security safes across a multitude of complex projects, the INKAS® Safes team has developed an unmatched level of expertise which enables us to offer expert advice and deliver tailored solutions that meet even the most exacting security requirements of our clients.
Why Consult INKAS® Specialists?
With extensive experience in manufacturing and customizing high-security safes, our team of specialists offer an indispensable wealth of knowledge that enables us to develop solutions to unique security requirements, regardless of the complexity.
Expertise
With over two decades of designing a vast array of security solutions, INKAS® Safes engineers leverage in-depth knowledge of security features to deliver industry-leading security solutions that meet even the most exacting security requirements.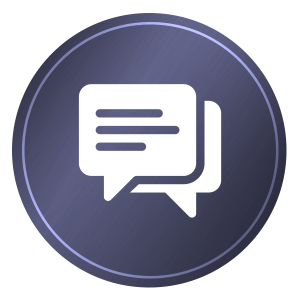 Reliable Advice
From advising on the best safe for your specific needs, to guiding you through customization options, to helping coordinate delivery and installation – our experts leverage their extensive experience in the industry to ensure your safe meets your security needs.
Integrated Sustainability
We understand that there is no 'one size fits all' solution when it comes to security, so our experts are happy to guide you through our various customization options and tailor our safes to meet your specific security requirements and configuration needs.
Design Expertise Makes All The Difference
INKAS® Safes understands that it takes a high level of expertise, skill, and ingenuity to engineer a safe that offers reliable protection when put to the test. That's where INKAS® Safes expertise makes all the difference. Our proprietary designs, advanced security features, high-quality materials, and meticulous construction process results in unsurpassed levels of protection.
Third-party proven to deliver the toughest protection against theft and fire, our high-security safes are built to withstand brute force attacks from sophisticated power tools, burglary equipment, and even explosives. The robust construction of our safes also ensures that they are rigid enough to survive the weight of walls collapsing on them in the event of a fire, and durable enough to endure the impact of a fall if the floor fails.
When you work with INKAS® high-security safes specialists, these are the types of details and concerns that our experts can walk you through in order to determine your security requirements, and provide recommendations for security levels and customizations in order to meet your specific needs.
Dedicated to Meeting Unique Security Needs
INKAS® Safes strives to develop the highest caliber of security solutions on the market, and has developed a vast product line of robust, heavy-duty safes that offer reliable protection for your most valuable assets. Our team of highly experienced safes specialists is dedicated to providing personalized advice in order to help you find the right security solution to meet your specific requirements.
However, we recognize that some clients' security needs are unique, and may require a tailored approach. That's where INKAS® Safes specialists can help. Our team has demonstrated an unwavering commitment to meeting the unique requirements of our clientele, regardless of the complexity. That's why INKAS® Safes is trusted by banks, financial institutions, government organizations, medical facilities, pharmaceutical companies, and other high-risk industries – where strict rules and regulations place stringent requirements on organizations to protect their high-risk or controlled goods.
Having engineered thousands of custom safes from high-security vaults for banks, to cash deposit safes for retailers – our team has unmatched first-hand experience in meeting even the most exacting security requirements.
If you would like to get expert advice on the security features, configurations, and customizations that would best meet your security needs, please contact our high-security safes specialists here.