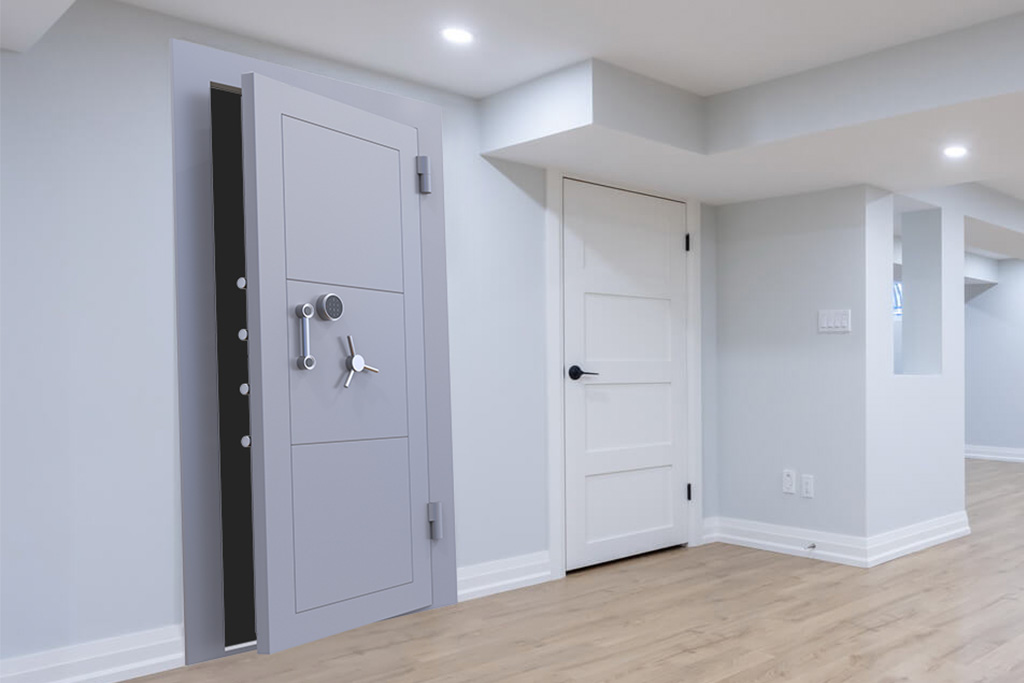 INKAS® Safe Manufacturing is proud to announce the addition of an innovative home vault solution to its lineup of cutting-edge security products. This new product provides unmatched security for residential households across Canada. The INKAS® Safes Residential Vault Door System enables homeowners to quickly and easily transform their home's cold room into a high-security vault, creating a powerful in-home safe room, protecting family members from harm as well as maintain bank-grade protection for irreplaceable valuables.
Margarita Simkin, CEO of INKAS® Safe Manufacturing, stated that "INKAS® Safes continuously strives to deliver the highest calibre of security solutions on the market. We're excited to expand our residential line of products to deliver a sophisticated system that unquestionably mitigates the ever-growing security concerns of households from coast to coast".
INKAS® Safes security experts are renowned for their meticulously engineered designs, industry-leading security features, and construction of custom high-security vaults for government organizations, financial institutions, and corporate enterprises. Bringing the same level of protection to the residential segment, INKAS® Safes vault doors enable homeowners to convert the typically rarely used space of a home's cold room into a multi-purpose and high-security asset, able to be used as:
Hidden armory to prevent unauthorized firearm access
Saferoom for family members to barricade in during emergencies
Vault room for keeping valuables such as collectibles, expensive items and heirlooms safe
The high-security vault doors have been developed to fit directly into the frame of a typical cold room commonly found in Canadian basements. By utilizing the existing door opening which is enclosed by thick concrete walls on all sides, the vault door is tightly sealed, tamperproof and offers maximum security to the space.
Key features of the INKAS® Safes Residential Vault Door System:
Ballistic steel layer within the door rated to withstand fire from hi-power rifles (CEN BR6 ballistic rating, 7.62 x 51mm ammunition)
INKAS® – engineered internal locking system enables homeowners to barricade themselves within the room in case of home intrusion, even if pin code is known
Child-proof internal locking mechanism with bypass
Manufactured to operate in both inswing and outswing directions, left or right-hand hinges
Discreetly delivered and brought into home in sections
Quick and simple 2-person installation, typically complete within 2 hours
The modular vault doors offer unmatched protection against brute-force entry attempts, sophisticated burglary tools, and the powerful force of hurricanes, earthquakes, explosions, or other natural disasters. They were designed to meet INKAS® Safes' strict quality standards. This product also incorporates INKAS® Safes proprietary security features, as well as UL-certified locking systems, power tool resistant composition, heavily secured machined hinges, and high-durability solid steel deadbolts. The INKAS® Safes Residential Vault Door System is now offered for discreet door-to-door delivery to homes across North America. Click here to visit the product page to find out more about the product or to contact a high-security vault specialist.
Should companies or builders be interested in information regarding the INKAS® Safes reseller program or wholesale pricing, please click here for more information or contact a vault specialist here.
---